From dairy farming in rural Australia to olive groves by the sea, Extra Virgin Olive Oil (EVOO) producers, Andrew and Emily Down, say they "got their lives back" when they went from working for corporates to working for their customers seven years ago.
As we drive up to their stunning property, Seaview Grove, which sits atop the lofty rolling hills that look down on the quaint seaside town of Goolwa, South Australia, their smiling young sons – seven-year-old Stirling and four-year-old Mitchell – greet us excitedly, proudly telling us about the "hundreds" of kangaroos, chickens and cows on their family farm.
Andrew, who strolls out from their simple country home swarthy and confident, grew up on a dairy farm in Meningie, South Australia, and like his sons fell in love with animals from a very young age.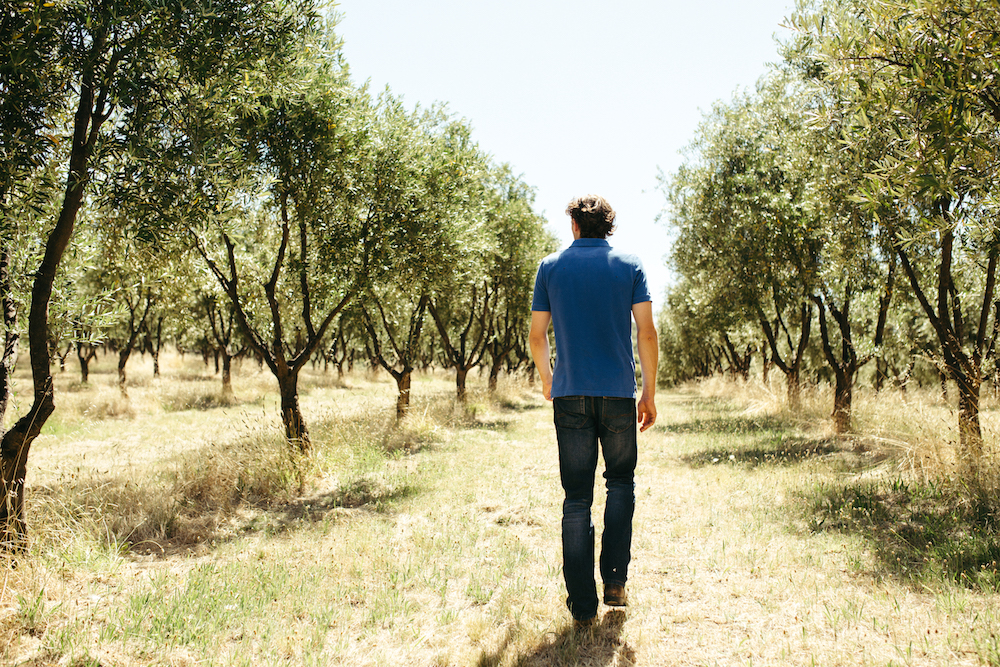 Eventually becoming a Vet, Andrew moved to a practice in country Victoria where he met his now wife Emily who was doing her GP placement in the same region.
She appears from the house smiling, smart and full of passion for her family, their story and idyllic farm.
After getting married, the couple returned to run Andrew's parents dairy farm – but it didn't take long for them to realise the dairy industry wasn't a long-term proposition.
"Emily wanted to continue her career as a GP and while I enjoyed being on the land I wasn't optimistic about a future in dairy farming – it's a hard industry, long hours, tough work and you have very little control over your income, we were just working for the big corporate companies, which didn't sit well with us," Andrew said.
"We wanted to do something that we could take control of, a farm where we could sell whatever we produced directly to the customer, not only for the return on investment but also for the personal interaction.
"It was seven years ago now when we found this place – we had just sold the farm at Meningie and Emily got a placement working as a GP in Goolwa – that's when we got our lives back."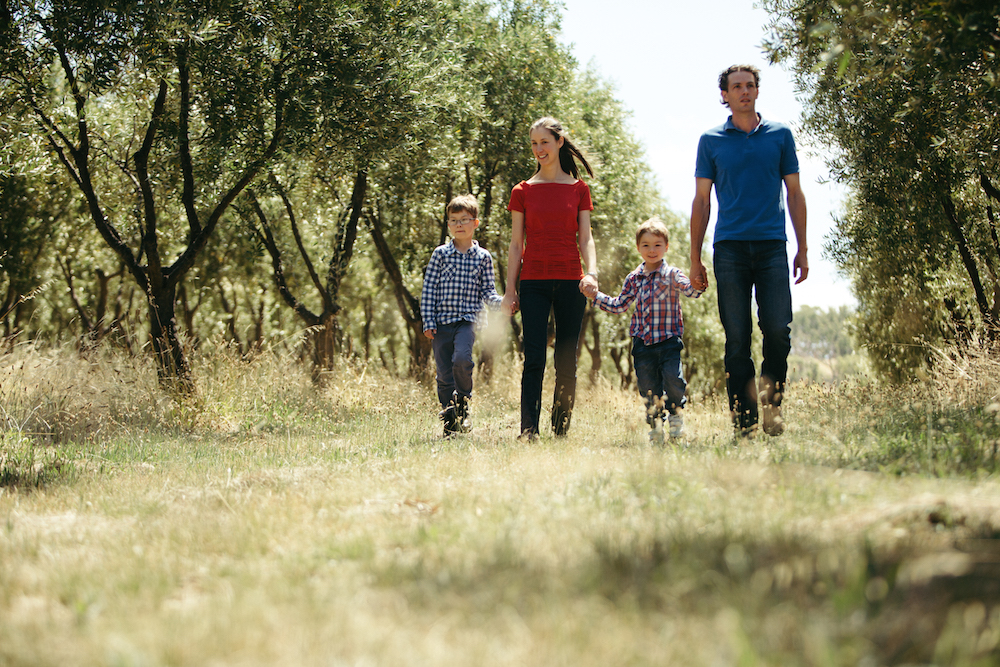 Taking time off from his Vet work to look after the children, Andrew focused on farming the 80-acre property – introducing a small herd of Lowline beef cattle, and rejuvenating their 15-year-old commercial olive grove, which now takes centre stage at Seaview Grove.
"The olive trees hadn't been tended to for a while so it was in pretty poor condition, all of the trees were quite stunted and in need of some love," Andrew said.
With 10-acres of olives, comprising 2000 trees, Andrew and Emily have turned their olive farming hobby in to a thriving business, selling their Extra Virgin Olive Oil online to passionate return customers who can't get enough of their freshly pressed oil.
"We sell to some local retail stores but generally focus on selling directly to the customer online, it just fits so well with our lifestyle," Andrew said.
"It's easy to come home at night and have the sales right there in your inbox, then you just pack up the boxes and drop them off to the post office the next morning.
"A lot of our sales come through Farmhouse Direct who promote our product to their customers for a small commission, so it's all been relatively easy to tap into the market."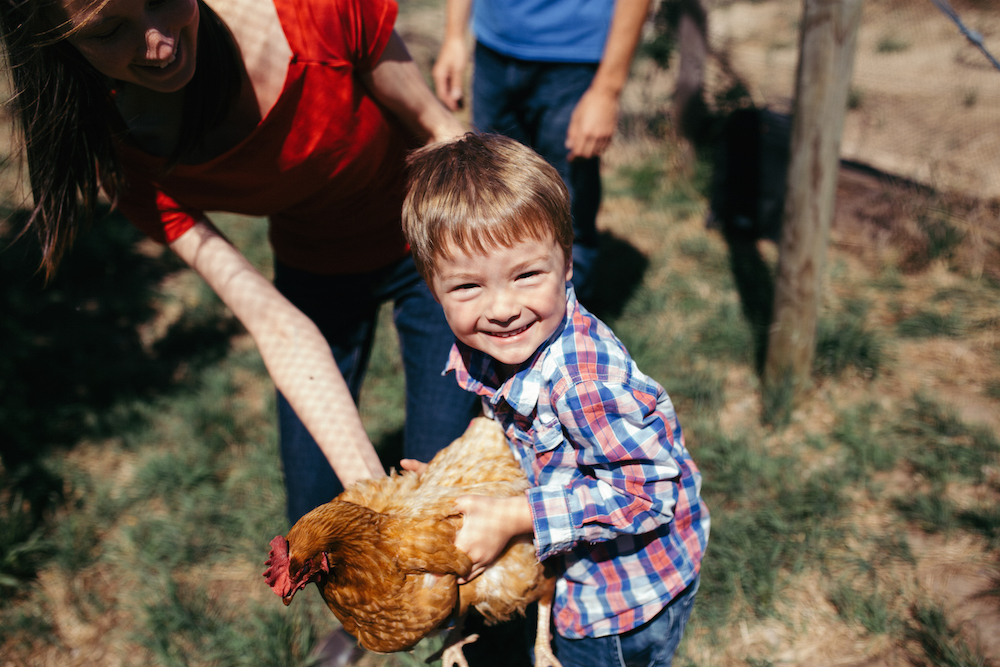 Emily said that their point of difference is that they sell first press Extra Virgin Olive Oil, promising customers that they will "pick, process and package" their EVOO within 36 hours.
"To get Extra Virgin Olive Oil the olives need to go from the tree to the processing plant as quickly as possible," Emily said.
"We also offer our EVOO straight from the press (with all the sediment) which tastes wonderful but is only good for people who use a lot of olive oil as it loses its Extra Virgin status within the first six months due to oxidation with the sediment.
"Because of our 36-hour promise harvesting is always pretty stressful, we're out all day supervising the harvesting, then processing, and then up all night packaging it to be shipped the next day.
"For the rest of our Extra Virgin Olive Oil products, we'll leave it to settle in sealed bladders for three months to remove the sediment. For this product, the Extra Virgin benefits – the antioxidants and polyphenols – last for 24 months, as our standup pouches let the oil out without letting oxygen in."
As Australian olive farmers and health professionals, Andrew and Emily are positive about the future of the industry and the steps being taken to ensure quality control, but they're concerned about the growing mythology around cooking with Extra Virgin Olive Oil.
"We find it quite interesting when we read the latest cook books where chefs and nutrition "experts" are telling people not to cook with Extra Virgin Olive Oil – it's just misguided," Emily says.
"We slosh it on everything, we shallow fry and deep fry in our olive oil, pour it all over our salads, and use it in cakes and biscuits – it's a great every day oil and when it's fresh (Extra Virgin) and full of antioxidants and polyphenols, it's the best fat you can buy."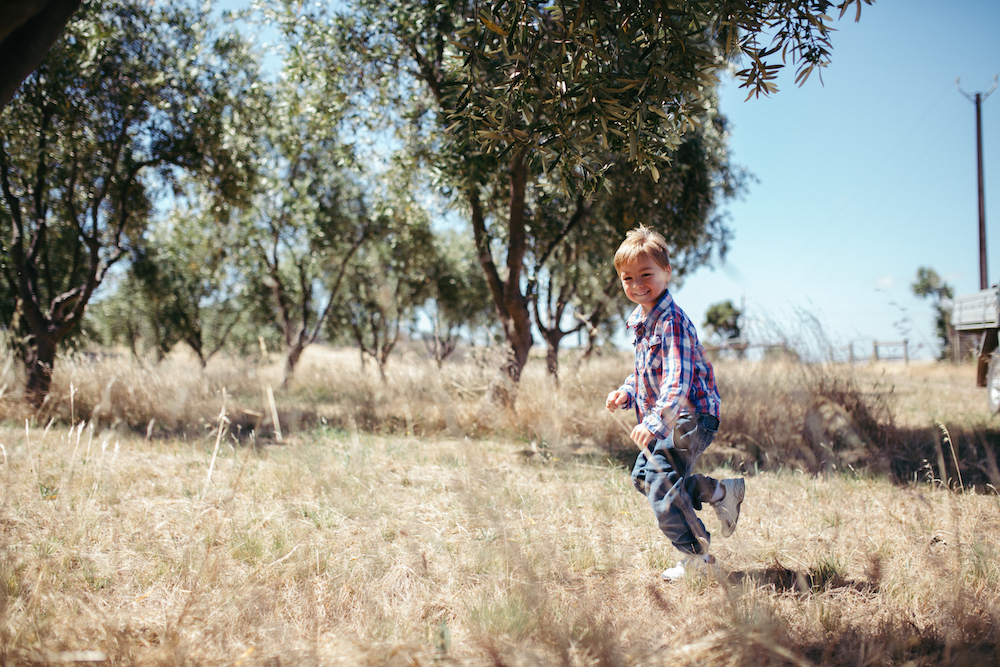 Andrew also finds it frustrating that a lot of people see Extra Virgin as a marketing term.
"It's not just marketing, it's hard work – the quality of the oil, its health benefits and the taste all change based on how fresh it is, Extra Virgin Olive Oil is simply the freshest and most pure Olive Oil – and the fresher it is, the better it is," he says.
"Other olive oils, like imported, out of date or chemically enhanced olive oils just taste like oil or even soap, they're not palatable, and they're not good for you.
"You know you're using fresh Extra Virgin Olive Oil when you drink it and can taste the fruit, it's so fresh it should also burn the back of your throat and even make you cough a little after tasting it – that's when you know it's Extra Virgin."
Seaview Grove is a member of the Australian Olive Association and a signatory to the Code of Practice. For more information about Andrew, Emily and Seaview Grove, visit their website: http://www.seaviewgrove.com.au