Christmas time can be a minefield for anyone looking after their health – with endless Christmas parties where there are goodies galore, appetisers aplenty and copious amounts of champagne to be consumed.
Then when the big day finally arrives, you have to contend with Dad's famous glazed ham, your Aunties creamy potato salad, and Grandma's decadent pudding with all the trimmings!
Fortunately, there are a bunch of alternatives out there for those looking for healthier options during the festive season, and by making a few simple adjustments to your Christmas day menu, you can still have your Christmas cake and eat it too.
Here are a few of our favourite Christmas recipes that will not only make your heart happy, they'll be good for it too!
Smoked Mackerel Crostini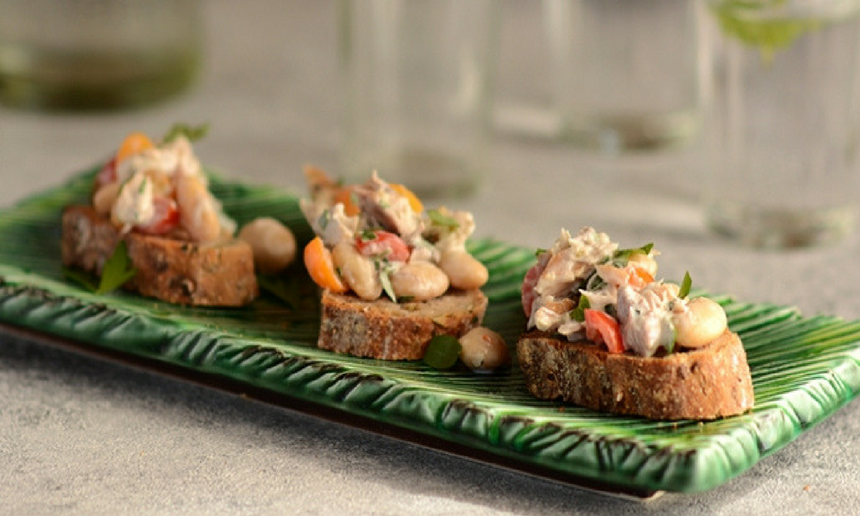 Good (monounsaturated) fats are well recognised for their health properties, which is good news of lovers of Australian Extra Virgin Olive Oil (AEVOO), which is not only high in monounsaturated fats, it's also packed with antioxidants for even more health benefits.
Fatty fish are another winner when it comes to heart health, which is why the Heart Foundation in New Zealand have given this delicious recipe with smoked mackerel their seal of approval.
We've changed it up slightly, to make it a delicious and nutritious appetizer for your Christmas guests… just don't forget to fry in AEVOO for a healthier and tastier crostini.
INGREDIENTS
¼ cup Australian Extra Virgin Olive Oil (AEVOO)
2 x cloves garlic, crushed
1 x stick French bread, sliced
350 gram smoked mackerel fillets, flacked
1 punnet red cherry tomatoes, quartered
1 x spring onion chopped
1/3 cup dill, chopped
1 can butter beans, drained and rinsed
¼ cup Greek yogurt (reduced fat)
Juice from 1 lemon
1 chopped red chilly (optional)
1/3 cup parsley, chopped (to serve)
METHOD
To make the crostini, shallow fry garlic and sliced French bread in a good slosh of AEVOO on medium heat until browned, then set aside on paper towel to cool.
Combine the remaining ingredients in a bowl, then top the crostini with the mackerel mixture and a sprinkle with chopped parsley to serve.
 A Lighter Christmas Chook
 Forget the turkey, nothing beats a roast chook on Christmas day, it's easier to buy and cook, and is oh so delicious hot or cold for Aussie Christmas days.
For a lighter roast, we love to use robust AEVOO instead of butter to crisp up our chicken skin and roast our vegetables.
Instead of stuffing, simply use a fresh lemon, garlic and thyme for a refreshing, low-fat and minimal mess alternative, and serve with fresh green salad or blanched green beans drizzled in lemon and AEVOO.
Try our tasty and delicious roast chicken recipe here.
Simple Summer Pudding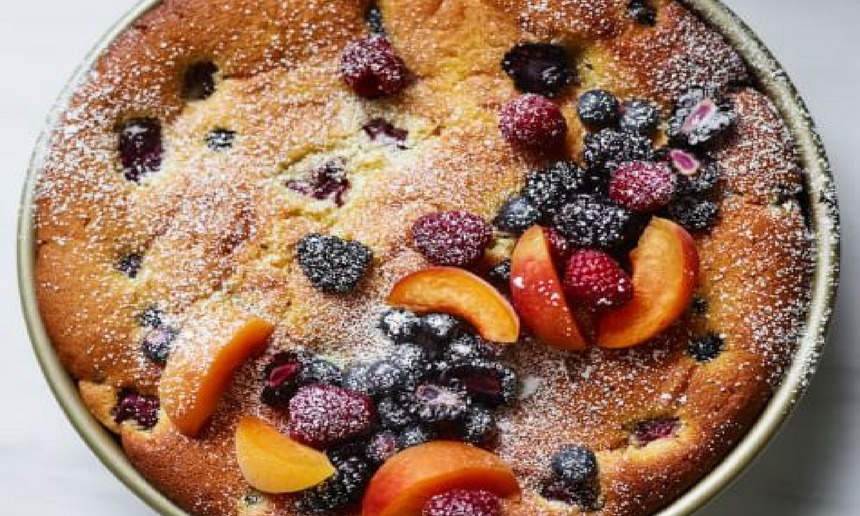 Traditional Christmas puddings can be hard to stomach on a hot summers day, which is why many Aussies are turning to alternative desserts for their family Christmas.
We love how light and tasty cakes made with AEVOO can be, and this Olive Oil Cake with Summer Fruit is no exception!
Serve with a dollop of full fat Greek Yogurt for a refreshing alternative to cream and Grandma won't even notice you've ditched the pud!