When it comes to diet and nutrition, small steps can make a big difference.
If you're looking for a healthy substitute for butter, margarine or canola oil (which are high in saturated fat), look no further than certified Australian Extra Virgin Olive Oil (EVOO) – it's not only the healthiest oil around, it's also the tastiest and most versatile.
Try these daily switch-ins for the ultimate diet booster this summer, and feel the Australian EVOO glow all day, every day!
Breakfast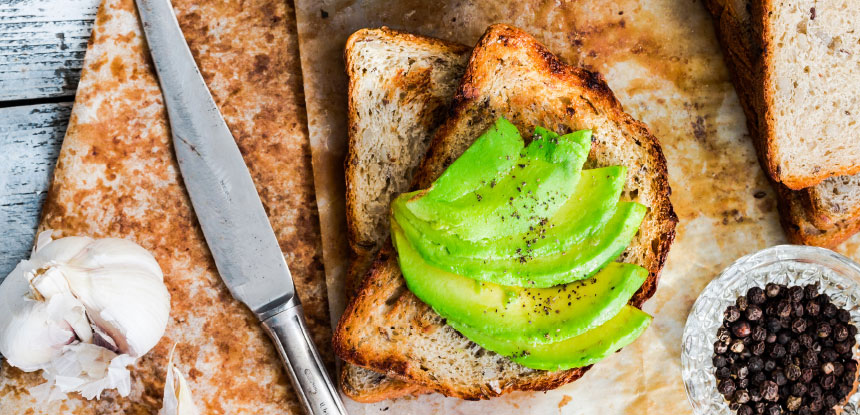 You'd be hard-pressed to find an Aussie pantry without a jar of vegemite in it, and for many of us vegemite on toast with butter or margarine is a daily morning ritual.
But for those who think you can't have your Vegemite without butter, think again!
This delicious and nutritious substitute for butter is not only great for your heart health, it will increase your daily vegetable intake, which is good news all round.
Smash together half an avocado with a good slosh of certified Australian EVOO, for a delicious and nutritious buttery spread that is perfect on toast with vegemite. If you want to be really outlandish, you can also add a few slices of tomato on top, for the ultimate veggie boost.
Avocado and tomato taste great with salt, which is why Vegemite is the perfect accompaniment. The olive oil adds the healthy fat you crave on your toast, and brings out the flavour of the avocado too.
Crack a little black pepper on top and you're good to go – the perfect veggie-boosted switch in to start your day!
Lunch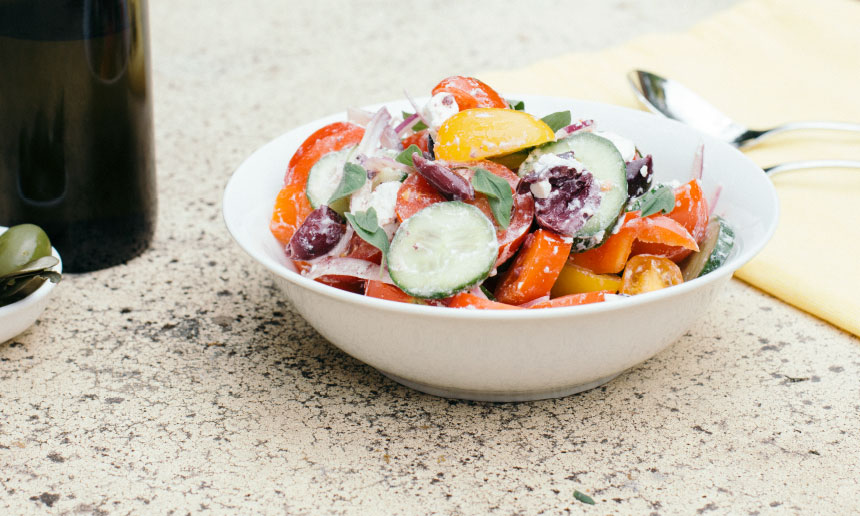 For a healthy lunchtime switch-in, swap premade salad dressings and butter on your bread roll for Australian EVOO and balsamic vinegar – the simplest and tastiest switch-in around.
Instead of buying pre-made salad dressings, that are full of preservatives, make your own by whisking two-parts robust tasting AEVOO and one-part Balsamic Vinegar together with a pinch of salt and cracked pepper for a delicious and nutritious homemade salad dressing.
We recommend a simple salad of fresh tomato, capsicum, cucumber, leafy greens, basil leaves, feta cheese, red onion, and black olives.
The best thing is, you won't need butter on your bread either! Just dip your wholemeal bread roll into your salad bowl to soak up the delicious dressing.
Dinner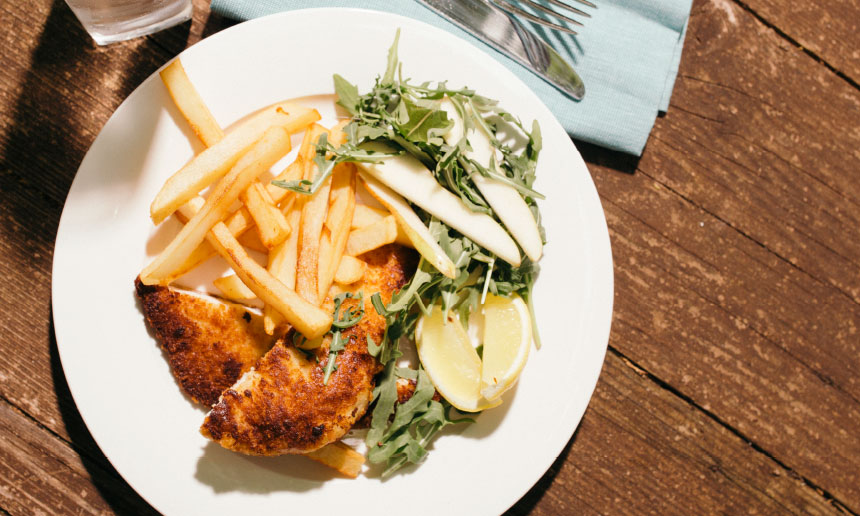 At dinner time, the switch in options are endless, and for those who like to shallow fry, olive oil is the healthiest way to go.
There's nothing tastier than homemade chicken schnitzels, served with new potatoes and broccolini, and with Australian EVOO this classic family meal doesn't have to be a guilty pleasure.
Fillet and tenderise skinless chicken breasts until they're one-inch thick before crumbing.
Instead of going through the messy milk, egg, flour wash routine, dip the chicken into a shallow bowl of full-fat Greek yogurt, before covering with seasoned wholemeal bread crumbs.
Leave to cool in the fridge while boiling new potatoes and preparing a crispy side salad.
When the potatoes are almost cooked through, heat a good slosh of classic tasting Australian EVOO in a shallow non-stick frying pan and fry the crumbed chicken in batches on a medium heat.
Serve with new potatoes, a wedge of lemon and a side salad drizzled with robust Australian EVOO, crushed garlic and chopped parsley.
To make sure your Australian EVOO is certified, check the bottle for the triangle certification symbol.